Repair - Replacement - Installation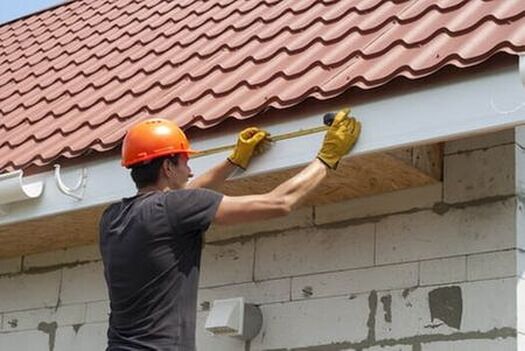 Gutter Installation
We do gutter installation includes inspection of your existing gutters, proper placement and slope to make the water run the right direction, securely attach elbows and joints, and downspouts.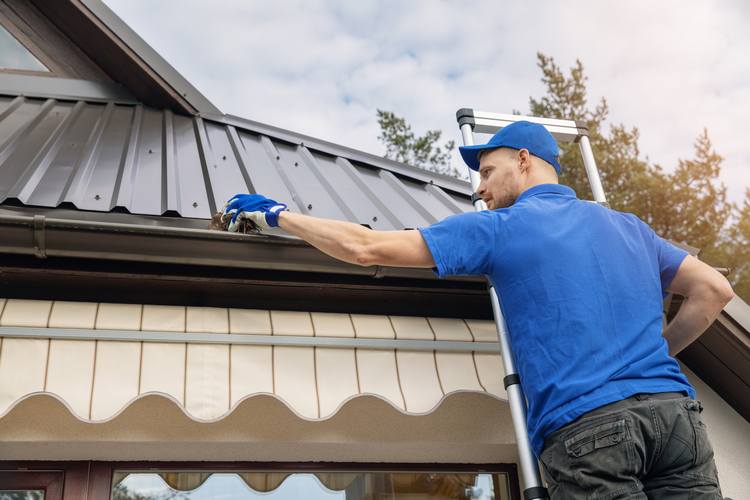 Gutter Cleaning
Throughout the year, falling leaves and other junk can find their way into your gutters and the system will become clogged. When that happens, the rainwater has nowhere to go. So gutter cleaning and maintenance is important.
Gutter Repair
When your gutters are clogged, the water they collect has no place to go. Instead, it fills your gutters to the brim. Sometime it tears down. We can help you repairing your gutters any kind of damages.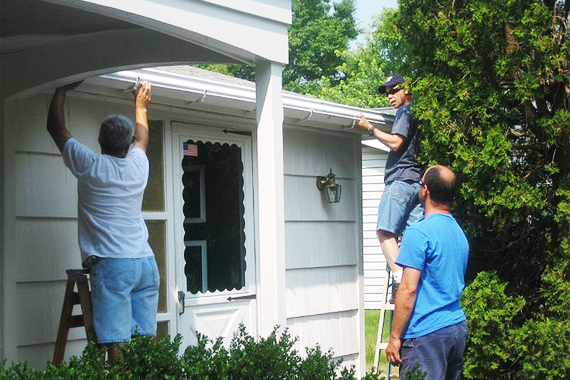 Downspouts Installation
Gutters and downspouts are an essential part of your home's weather protection. By directing water off your roof and away from your foundation, gutters and downspouts help prevent problems such as roof damage, flooding, and water damage.
To have a local Emergency craftsman at your gutter emergency takes less than one hour from the time your call is received. If you ring one of our many 24-hour emergency telephone numbers you will get to speak to a qualified craftsman no matter what time you call. We understand that you never know when an emergency might occur, and so we have experienced craftsmen standing by for emergency call outs. We never charge a call-out fee, although rates may vary depending on the time of day or night. Whatever your gutter emergency, we're here to help.